September 2014
Meet Roselio Muniz - He is 101


Mary Lloyd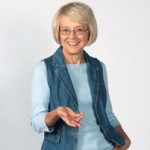 Society's "script" for our 60's says we walk off into the sunset to spend the "Golden Years" doing whatever we want.  But the checkbook—or the investment account –may be saying "not so fast."  What do you do instead?  Trudging along doing what you're already doing is not your only option.  According to Tom Lauricella in Wall Street Journal Sunday, almost a third of American men and women ages of 65 and 69 were still in the workforce in 2011.  Of those 70 to 74, almost 20% were still working.  This isn't just a sour economy.  Many of these people simply prefer to include paid work as part of … Read more
Lorraine Maita, M.D.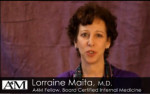 With the Affordable Care Act in full swing, many consumers are surprised by the changes in coverage hidden in the fine print or couched in terms that are confusing. There are a lot of things to consider when choosing a policy. Even if you are covered, getting reimbursed can be challenging. Here are a few things to consider and some tips to get the most out of your coverage. Terminology In order to pay for more preventive services and to comply with the regulations, more and more companies are coping by shifting costs to employees and consumers. When choosing a policy and when choosing … Read more
Carrol Wolverton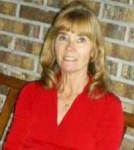 Ever since I published Living Cheap & Loving It, I've been thinking about drafting a version for seniors. I firmly believe, if careful, that you can live on pretty much whatever income you have. Many have had to, particularly those who lost solid employment when they were in their fifties. As you may know, few employers want you once you are older unless you have an in-demand, employable skill. Add a down slide in the economy and a dismal drop in interest rates, and many of us found ourselves unwillingly living cheaply. Let me begin with a story. My husband and I are in our seventies. … Read more
Joyce Shafer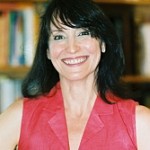 "Go with the flow" was and still is a popular thing to say and attitude to have. But what about "Get into the flow"? Is there really a difference? I say yes. I think there is a difference, or at least, I feel one at an inner level, so trust that feeling in how I relate to my experiences. For me, going with the flow represents a couple of attitudes. One attitude is when things are going a certain way and you flow with it, say, like instead of trying to control what happens at a dinner party or picnic, you just allow the experience to unfold and are in the now with whatever happens. Another … Read more
John Paul Ouvrier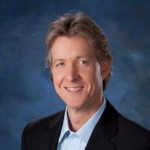 Hello everyone! There are many wonderful fall prevention tips that you should know about. In fact some of the best collections of these tips are available through our own government's websites. Here is a great resource available from the Center for Disease Control      This guide is free and contains wonderful information. Are there other great ideas? You bet! And certainly a great doctor and physical therapist working with you directly can show you some wise choices for your body and age. One tip I learned years ago I share regularly. Here it is: Foot First, Body Second. You read … Read more
Barbara E. Joe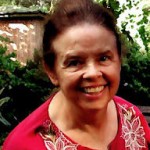 Congratulations! You've finally reached age 65 and can finally retire from your job. Whew! No more pre-dawn alarm clock ringing in your ear, no more scrambling to meet an impossible deadline, no more bossy boss. Now you can be your own boss! So now what? Retirement planning seems to focus on having enough money, rather than on deciding what actually to do with your time. You certainly don't want to be pinching pennies, but how will you fill your days? Ads aimed at seniors usually show a very fit, very good-looking couple—though appropriately gray-haired—all smiles, lounging on beach chairs, … Read more
Lura Zerick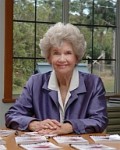 All of us know that there is a lot of paperwork involved in our daily lives. What many don't realize is that there is also a LOT of paperwork involved in death. That is why it is important to do whatever we can, while we are living, to ease the burden on our loved ones while we can. First of all, when we are grieving, we are not in a frame of mind to make important decisions. Few of our 'survivors' really know what we would like to have done. This includes not only the possession we might leave behind but also our funeral service. We need to take care of those personal details while we are … Read more
Michael E. Platt, M.D.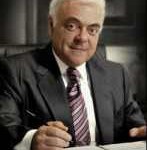 I am pleased to announce that my latest book has just been released. It is appropriately named Adrenaline Dominance, and it should be of interest to many of the readers of my blogs. I say this because the most commonly viewed blogs have been those about conditions associated with excess adrenaline. These include blogs about ADHD, anger, fibromyalgia, insomnia, RLS, interstitial cystitis, drug and alcohol addiction, hormonal weight issues, road rage, IBS, autism, bipolar disorders, PMDD, and even bed-wetting in children. My new book talks about all these conditions and more. It addresses … Read more
Helpful Information
The less older adults sleep, the faster their brains age, new study suggests ** High stress, hostility, depression linked with increased stroke risk  ** Young adults' privacy potentially jeopardized by insurance plans, researchers report ** Harmful hookahs: Many young smokers aren't aware of danger ** How to make a clarinet out of a carrot ** Red Wine Counteracts Cavities ** Omega-3s Reduce Deadly Blood Clot Risks ** Fitness in 50s Is An Anti-Aging Essential ** Sitting too much, not just lack of exercise, is detrimental to cardiovascular health ** Total darkness at night key to success of … Read more
What Barbara Is Using Now . . .

Don't think this can't work because it's so inexpensive. This is an excellent product. I use it with Retin A (carefully!)
Are You Getting Enough D3 ?
One of the most important but overlooked vitamins is D3.Check out
this link
for more info. Vitamin D3 is relatively inexpensive compared to the amount of power it packs.
Check here
Another
link
demonstrates D3 importance if having a surgical procedure.